台灣藝術家英文簡傳(6)-畫家鄭自才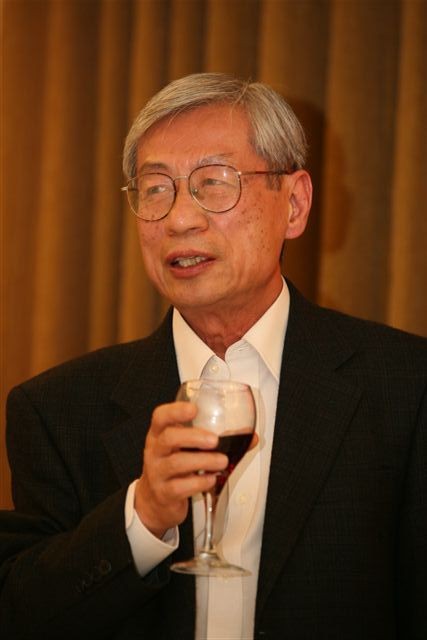 台灣藝術家英文簡傳(6)-畫家鄭自才
Painter Deh Tzu-Tsai
編輯/邱斐顯
Editior/Felicity Fei-Hsien Chiu


A note on Deh Tzu-Tsai

Deh Tzu-Tsai, born in Tainan in 1936, gained a Bachelor's Degree in architecture from National Cheng-Kong University of Tainan in 1959.


Deh applied for a graduate program in Urban Design at Carnegie-Mellon University, Pittsburgh, Pennsylvania, U.S., in 1962 and obtained his Master's Degree in 1964.


While studying in the U.S., Deh was strongly influenced by the ideas of the 1960s liberation movements against authoritarianism in Taiwan. In 1966, he became one of the original members of United Formosans for Independence in America. He also joined the office of Marcel Breuer and Architects in New York that same year.


In 1970, he became a member of the central committee and executive secretary of United Formosans for Independence . He was later implicated in an assassination attempt on Chiang Ching-Kuo, the vice premier and son of Generalissimo Chiang Kai-Shek, during a visit by the younger Chiang to New York on April 24, 1970.


Chiang Kai-shek established himself as president of the Republic of China in Taiwan after he and his Nationalist troops withdrew from mainland China in 1949. But many Taiwanese regarded Chiang Kai-shek as a dictator. In the late 1960s, he moved to give more political power to his son Chiang Ching-Kuo, in disregard of some people's objections.


Deh's former brother-in-law Huang Wen-Hsiong attempted to shoot Chiang Ching-Kuo, but the assassination attempt failed and both Huang and Deh were immediately arrested by American police and incarcerated in the notorious "Tomb" by the U.S. government.


In 1971, Deh fled from the U.S. to Stockholm , Sweden and where he was given political asylum by the Swedish government. In 1972, he was detained in Longholmen of Stockholm for three months amid legal proceedings for extradition to U.S., and in Bailey Prison of London for nine months before extradition from England to the U.S.


He was extradited from the U.K to the U.S. in 1973 and sentenced to five years in prison for the attempted assassination of Chiang Ching-kuo. He was finally released on parole in December of 1974 and later settled in Stockholm, Sweden.


Deh returned to Taiwan in 1991 after 29 years in exile, but was accused by the Kuomintang government of illegally entering his own homeland, and in 1992 was sentenced to one year in prison.


In 1993, Deh held his first painting exhibitions in front of a prison and at an art gallery. He also won the competition for the design of the national 228 monument, while he was still in jail. He was released from prison in November of 1993.


Deh is now dedicated to being a fine artist and had held several art exhibitions in the past years. He was commissioned by the Association of National Culture to design and produce a monument to commemorate
Taiwan 's pioneer dancer, Tsai Jui-Yueh, for her contribution to modern dance. The monument was unveiled on March 29, 2008.
參考網址: