Bilingual Taiwanese and English Opera
"Mackay-The Black Bearded Bible Man"-World Premiere
《福爾摩沙信簡-黑鬚馬偕》台/英雙語大型歌劇世界首演
Editor/Felicity Fei-Hsien Chiu(邱斐顯)

Date: 2008 November 27th ~30th

The first bilingual Taiwanese and English Opera, "Mackay-The Black Bearded Bible Man," will world premiere at the National Theater on November 27 and will run until November 30.

Taiwanese composer Gordon S.W. Chin had a dream in 1998 to work on an opera based on the legendary life of George Leslie Mackay. His dream did not come true at that time because of a shortage of money. However, in 2003, Chin was commissioned by the Council for Cultural Affairs to compose "Mackay-The Black Bearded Bible Man. " By 2004, all the music for the opera was written and in 2007 it was billed as a "flagship production" of the CKS Cultural Center.


At the beginning of 2008, the cast and crew of "Mackay-The Black Bearded Bible Man" was chosen. Over a hundred brilliant opera singers and production crew members from Europe, Asia, and the USA were brought into the grand project.


Its premiere will mark a new milestone in the musical history of Taiwan and put the country on the global stage.

A note about George Leslie Mackay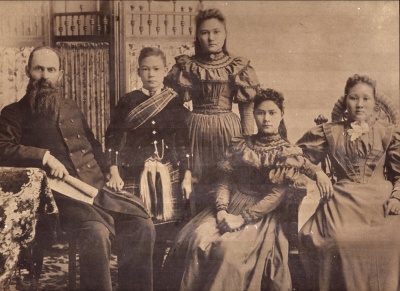 George Leslie Mackay, a Canadian missionary, was known to the Taiwanese people as "Reverend Kay" or the "Black Bearded Bible Man". He vowed to be a missionary to people who never heard of Jesus Christ. His destiny was intertwined with that of Taiwan 's since he first arrived in Tamsui, northern Formosa in 1872, which remained his home until his death in 1901.


Starting with an itinerant dentistry practice amongst the lowland aborigines, Mackay later established churches, schools – including Taiwan 's first girls school -- and a hospital that practiced Western biomedicine. He learned to speak the vernacular Taiwanese fluently, and married a Taiwanese woman Chang Tsung-Ming. Today, Mackay's influence on the island is still as profound and as it is noticeable.


A note about Gordon S.W. Chin(金希文), composer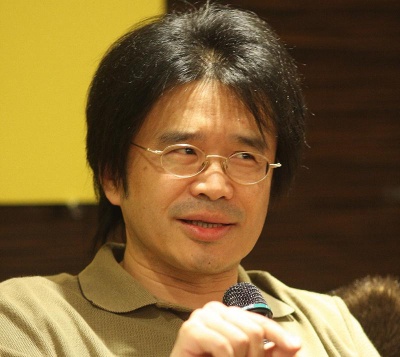 Gordon Shi-Wen Chin is a member of the faculty of Taiwan National Normal University. He earned his doctoral degree at the Eastman School of Music under Christopher Rouse and Samuel Adler. As Taiwan 's most prolific composer, his works have been performed by the Seattle Symphony, San Diego Symphony, and Vancouver Symphony, as well as well as by ensembles in Tokyo (Euodia Orchestra), France (Ensemble 2e2m), the U.S (International Sejong Soloists) and many others.



A note about the international team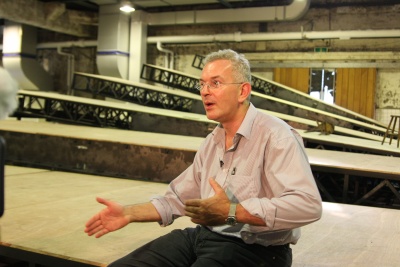 International brilliance has been brought together for this unprecedented event. German director Lukas Hemleb was invited from France , where he made his fame in the field. The principal guest conductor Chien Wen-Ping(簡文彬)is leading the National Symphony Orchestra, Taiwan.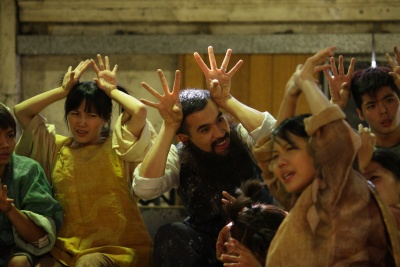 Thomas Meglioranza, who has been hailed as "one of America 's finest young baritones", will sing the title role, "Mackay".


An "immaculate and inventive recitalist" (The New Yorker), Meglioranza is in demand throughout the world for his vivid performances. He recently released an acclaimed CD of songs by Franz Schubert. He is also known for his illuminating performances of contemporary music, inspiring many composers to write for his voice.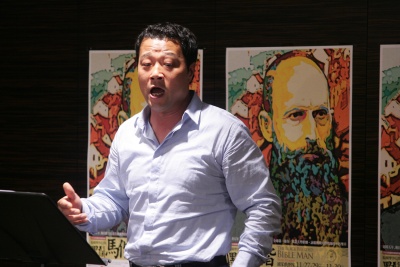 Mackay's first disciple "A-Hua" is performed by Korean tenor Seung-Jin Choi(崔勝震), who has impressed the opera world across Europe with the amazing power and beauty of his voice.


Winner of Competition San Remo, International Competition Giuseppe Verdi, Competition Ranieri I Cestelli, International Music Competition and Competition Ranieri I Cestelli, Choi has been in great demand on the international stage.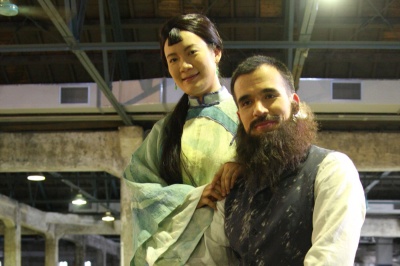 Soprano Chen Mei-Ling(陳美玲), the most noted Taiwanese opera singer, plays Chang Tsung-Ming(張聰明), Mackay's Taiwanese wife.


Chen was the first-prize winner of the Taiwan National Voice Competition in 1996, and one of the winners of the Arising Stars Vocal Competition in 2000 in Taiwan . She has sung with major orchestras in Taiwan , including National Symphony Orchestra, National Taiwan Symphony Orchestra, and Kaoshiung City Orchestra.


With this ensemble of opera talent from Europe, Asia and the U.S. , audiences can look forward to a captivating interpretation of Chin's written work and a showcasing of Taiwan 's deeply grounded musical brilliance.



Photo courtesy of CKS Cultural Center


The above information was edited by Felicity Fei-Hsien Chiu(邱斐顯), former editor of the Center for Web and Wireless News Service, Central News Agency.