台灣藝術家英文簡傳(11)---詩人吳晟 Poet Wu Sheng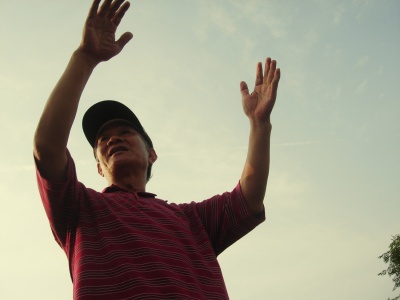 編輯/邱斐顯
Editior/Felicity Fei-Hsien Chiu


Preface

Wu Sheng's poetry is the first choice in the National Museum of Taiwan Literature's plan for digital archives. Wu's poetry will be presented in two sections. In the first section, Wu will give a reading on themes that focus on concerns over the land, with some musical accompaniment. In the second section, some composers will present music based on Wu's poetry on themes of the love between parents and children.

A note about Poet Wu Sheng
Poet Wu Sheng (Wu Sheng-Xiong 吳勝雄), born in 1944 to a farming family, lives in the rural county of Changhua in central Taiwan. After he graduated from Pingtung Agriculture College in 1971, he taught biology at Hsichou Junior High School . In addition to teaching, he also worked on the family's rice fields. His leisure time, however, was devoted to writing poetry.


In 1975, Wu received the Modern Chinese Poetry Award from the Epoch Poetry Society. The Award Committee had the following to say about Wu's work: "His poetic style is simple and real, natural and solid. He uses the rural language in a touching and sincere manner." Wu also stated, in his award speech entitled "I Would Rather Lose Myself in Simplicity and Clumsiness," that it is because he was not academically trained in literature and literary theories that his creativity has very little to do with academic forms. Instead, most of his writings, drawn from life experiences, have to do with the sincerity of the hard-working peasantry.

In the 1980s Wu was a leading nativist local poet and he remains best known for his depictions of rural Taiwan . He was invited to attend the International Writing Program at University of Iowa in 1980.

Visiting the longest river in Taiwan


During his four decades of writing, Wu Sheng published five volumes of poetry and six essay collections. He retired in 2000. A new collection of his poetry and some new poems were published the same year. Later, Wu and his wife embarked on a journey along Taiwan's longest river, the Chuoshui River(濁水溪). This was a project in which Wu and his wife aimed to visit, explore, and report on the bio- and socio- conditions of the environment along the river. Their observation, Notes on the Chuoshui River , was published in 2002.

In 2007, Wu received the Wu Sanlian Literature Award (吳三連文學獎), which is one of the great honors in Taiwanese literature.

Wu's poetry is deeply enrooted in the ordinary life and work of farmers in Taiwanese villages. They evince pure love for the earth and profound social concern.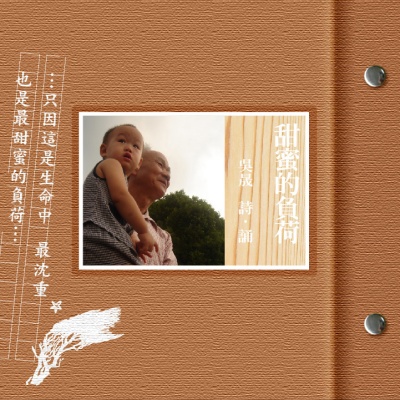 Strong Taiwanese Identity on his poetry

Wu's poetry is not mere superficial nostalgia for the land, but serious commentary that radiated from his strong Taiwanese identity and his belief that social justice will eventually triumph. Such is his unchanging style and character since he first emerged in the field of Taiwanese poetry in the 1960s.

In addition to his poetry, Wu is also noted for his essays that delve deeply into Taiwanese village life, bringing to elucidating the contribution that farming makes to economic development, and recording various aspects of the village life and the lives of farmers. While presenting the farmers as resilient, hard-working, sturdy and tolerant, his writing highlights the common spirit of the Taiwanese people.

He recently spent an entire year not only studying the social and environmental conditions along the banks of the Chuoshui River , but also establishing himself as a paragon of Taiwanese intellectualism who puts his love for his land into actual practice.

Wu continues to write poems and essays (both literary and journalistic). He also teaches courses on creative writing in several colleges. Forever concerned with affairs of this land, Wu is keenly observant of the social movements and political reforms in Taiwan . His benches in his front yard have become a gathering place and forum for authors, artists, social reformers, occasional politicians and aspiring young writers. As for the fields where he toiled for most of his life, they are now planted with native Taiwan trees. With his fields turned into forests, he has officially become The Man Who Planted Trees.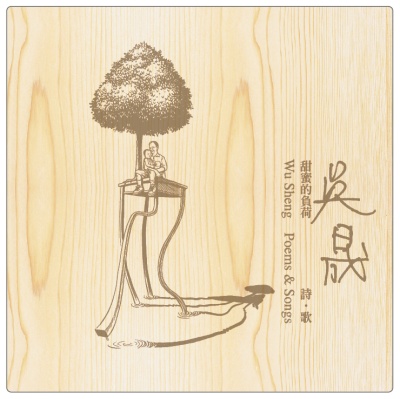 Photo courtesy of A Good Day Records(風和日麗唱片行)

The above information is edited by Felicity Fei-Hsien CHIU(邱斐顯), former editor of center of web and wireless news service, the Central News Agency.