台灣藝術家英文簡傳(15)-作曲家許家毓  Composer Hsu Chia-Yu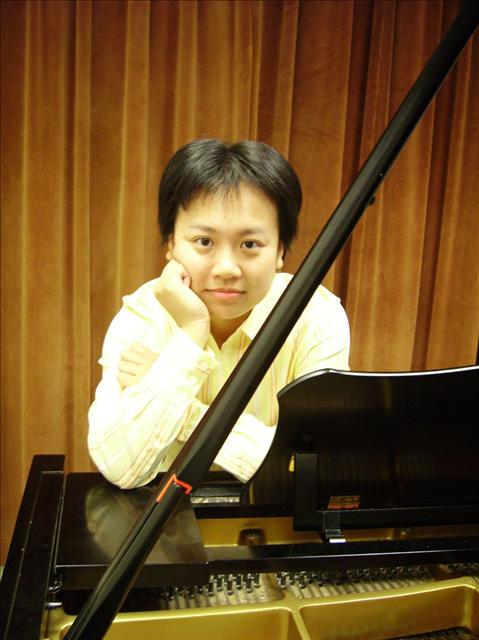 編輯/邱斐顯 
Editior/Felicity Fei-Hsien Chiu 


A note about Hsu Chia-Yu, composer

Chia-Yu Hsu, born in Banciao, Taipei , Taiwan , received her Bachelor of Music from the Curtis Institute of Music, and Master's degree and Artist Diploma from Yale University.
Prior to entering Duke University to study with Stephen Jaffe, Scott Lindroth and Anthony Kelley, Hsu studied with Ezra Laderman, Martin Bresnick and Roberto Sierra at Yale University School of Music, David Loeb and Jennifer Higdon at Curtis Institute of Music, and Pan-Yen Chan at the National Taiwan Academy of Arts. She is currently a Ph.D. candidate at Duke University .
Hsu has received numerous awards and honors for her compositional endeavors. In 1999, her "Dinkey Bird" won the Maxfield Parrish composition contest and was the subject of a feature in Philadelphia Inquirer. "Shui Diao Ge To", composed for the 2004 Milestones Festival, received a 2005 ASCAP Morton Gould Young Composer's Award. She has also received the first prize in the National Taiwan Academy of Art Composition Competition, in the Charlotte Civic Orchestra Composition Competition, in the Philip Slates Memorial Composition Contest, the Prism Quartet Student Commission Award, the Renée B. Fisher Foundation Composer Award, and the William Klenz Prize.  
Hsu's "Huan" for solo harp was the winner of the Composition Contest for the 7th USA International Harp Competition in Spring 2006 and was included in the repertoire for the harp competition. "Huan" was introduced by Sonja Inglefield in an article in the fall 2006 issue of World Harp Congress Review. In August 2006, the Cabrillo Festival Orchestra premiered Chiayu's work, Hard Roads in Shu, which later received performances by the Detroit Symphony and the San Francisco Symphony. Hsu was also invited to conduct a composer's forum in the competition and was interviewed for a documentary, which will be televised on PBS in 2008.
In 2007, her "Fantasy on Wang Bao Chuan", commissioned by Taiwan 's Evergreen Symphony orchestra, was selected for the American Composers Orchestra's annual Underwood New Music reading and also received an honorable mention by the Minnesota Orchestra Composer Institute.
Hsu also won the 2007 International Harp Competition Composer Contest, ASCAP Morton Gould Young Composer's Awards, the William Klenz Prize, the Prism Quartet student commissioning Award, the Maxfield Parish composition contest, and the Renée B. Fisher Foundation Composer Awards.
In February 2008, her "Reverie and Pursuit" received its premiere performance, commissioned and performed by Carol Jantsch, the tuba principal from the Philadelphia Orchestra.
Photo courtesy of Hsu Chia-Yu 


The above information is edited by Felicity Fei-Hsien CHIU(邱斐顯), former editor of center of web and wireless news service, the Central News Agency.